Acupuncture is a form of alternative medicine in which fine needles are inserted into the skin in order to stimulate certain parts of the body. The practice dates back to approximately 100 BC and it's prevalent in traditional Asian medicine. Acupuncture has been used for many conditions, but it's most known for relieving pain, loosening muscles and reducing swelling.
Some NBA franchises have used acupuncture for decades, and many players who have tried the treatment (or dry-needling, which is similar) swear by it.
Retired players like Kobe Bryant, Shaquille O'Neal, Steve Nash, Jason Kidd, Charles Barkley, Yao Ming, Grant Hill, Jeff Hornacek and Kevin Johnson among others reportedly used acupuncture during their playing days to enhance their recovery.
Shaq first tried acupuncture in 2002, when his big toe started acting up before the playoffs and he was determined to do whatever he could to lead the Los Angeles Lakers to their third straight championship. Later, he would use acupuncture for a number of other ailments, including a hamstring issue. When his hamstring started causing him pain, he told a reporter, "I'll get some acupuncture and get rid of it. I've always been a connoisseur of ancient medicine."
In 2008, Yao returned to China after undergoing surgery to repair a stress fracture in his left foot while in the United States and, on his trip home, he consulted with top experts and added acupuncture to his treatment plan. Some doctors argued that it was unlikely to help the 7-foot-6 center, but it was also determined that it wouldn't hurt. Any relief or results that Yao experienced from the sessions would be beneficial, as long as he continued the traditional rehab process as well.
This is how many trainers feel about acupuncture. While some people may question the science behind it, the general consensus is that it can't really hurt players who want to try it alongside traditional treatment. As long as it's performed by a trained acupuncturist who's using a sterile needle, the only real side effects are bleeding and mild bruising.
Several players opened up about their experiences with acupuncture and dry-needling, and most had nothing but positive things to say about the treatments.
"The first time I did acupuncture, it was part of my recovery after I tore my Achilles [in 2012]," five-time All-Star and 2004 champion Chauncey Billups told HoopsHype. "The guy I went to for my rehab suggested that it would be good and help with some of the swelling and stuff like that. I tried it and it did work really well. It helped the swelling and took some of the pain away, so it became a weekly thing for me for a while. I don't love needles, but I was at the point where I was like, 'Shit, I just want to get better. That's what pushed me to do it, and it worked well. I'm not going to lie, it was pretty cool."
"I was probably in my second or third year in the NBA when I started using acupuncture," 11-year veteran Jared Jeffries said. "I had been hearing guys talk about it and how much it helped them, so I tried it. It was for my knee, and I'd heard that it would help certain muscles around my knee relax. I went to see an acupuncturist when I was in Washington and I liked it. I was looking for an alternative way to relieve pain and loosen the muscles, and it worked."
Phoenix Suns shooting guard Jamal Crawford is 38 years old, but you'd never know it watching him play. Two years ago, the three-time Sixth Man of the Year played in every single game for the Los Angeles Clippers (regular season and postseason). Crawford told HoopsHype that he started using acupuncture a while back and continues to rely on the treatment to this day. With his consistency and longevity, the 19-year veteran could be acupuncture's poster boy. But it's worth noting that Crawford also ices his body after every game, stays away from alcohol, doesn't smoke (he says he has never even tried it) and tries to avoid high-contact plays on the court. In other words, acupuncture is just one part of Crawford's successful regimen.
During the playoffs, Golden State Warriors forward Draymond Green uses acupuncture, cupping, moxibustion and other forms of alternative medicine to increase circulation, loosen muscles and relieve pain. (Watch below to see Green's treatment.)
When asked if acupuncture hurts, Billups and Jeffries explained it similarly and stressed that the relief far exceeds any pain from the treatment.
"It wasn't that bad," Billups said. "It's not that painful. Sometimes you feel it more than others, depending on where it is or, I guess, how far they put the needle in. But it's never really painful. It's not something I was dreading like, 'Oh man, I have to go get acupuncture today.' It's not like that."
"It stings a little bit, but it's not like they're jabbing the needle in; they just tap it in," Jeffries said. "Once the needle is in, it doesn't really hurt. Overall, I wouldn't say it hurts. It's just a little bit of discomfort."
After retiring, Jeffries became a pro personnel scout for the Denver Nuggets. He said he has noticed that a number of Denver's younger players use acupuncture as well, especially since Denver's Director of Sports Medicine Steve Short is a trained acupuncturist. He encourages other athletes to be open to alternative medicine because he's seen that it can relieve pain and extend careers in some instances.
"Each player should try to find a form of alternative medicine that might help them," he said. "You have to be creative because you play so many games. It's a long season."
Billups would also tell today's NBA players to experiment.
"I would recommend it," Billups said. "The only reason I'd recommend it is because I've seen it work for me. It's not like I've read about it or heard about, I've seen it work. I helped me through my Achilles recovery, so I would definitely recommend it."
Myles Turner hasn't tried acupuncture, but he does do dry-needling, which is similar. Dry-needling is relatively newer, but it also involves the insertion of thin needles to relieve pain.
"When I first got into the league, I had tendonitis and my knees were bothering me pretty bad," Turner told HoopsHype. "I hate needles, so I had never really been into that stuff. But I was basically forced to try it; one day, my trainer just did it and started dry-needling my quad. My knee instantly felt better, it was a lot looser. Now, anytime I get knee tightness, I do it and I see the benefits of it immediately.
"They just poke and prod the muscle with the needle, and a typical session for me would be about six or seven needles. They would be in one at a time, and it would take about five minutes or less. A lot of my veteran teammates did it too. Last season, CJ [Miles] did it quite a bit and so did Monta [Ellis]. It was just the guys who needed some extra attention in certain muscle areas."
Current G League guard Xavier Silas, who previously played for the Philadelphia 76ers and Washington Wizards, swears by dry-needling.
"Dry-needling saved my life – a few times," Silas said. "Basically, just like how a masseuse will massage a knot until it disperses, they will stick a needle in and move it the right way and that will disperse the knot. So instead of spending an hour getting a deep-tissue massage, you can just get dry-needling and you'll feel better after a few minutes because the knot disperses right then and there. It's one minute instead of 90 minutes, so the time saved is what sold me on it. It's great. Afterward, I always feel loose, like I just had a great massage. To this day, it still helps me a lot. I live in Denver now and I have somebody here who does it. The Northern Arizona Suns, my G League team, have a lady that does it. I love it."
Silas has tried just about everything to take care of his body, from dry-needling to cupping to cryotherapy to sensory-deprivation tanks to customized diets.
"When you're serious about your craft, you're going to give anything a try if it helps you stay on top of your game," Silas explained. "Our bodies are so important to what we do, so most of us are going to try these treatments if it helps us feel better. Every day, we are breaking our bodies down, so if there's something that helps us feel loose or minimize soreness, we're going to try it.
"Even when I played in the BIG3 last season, those players – many of whom were older and former All-Stars – are still doing acupuncture, trying cryotherapy and getting massages to stay on top of their bodies. Vet after vet told me, 'You need to start doing all of this stuff before you become a veteran. Don't wait until you have to do it, because then it's too late. Instead, try to be preventative with it.' That's what I've always tried to do."
Xavier's father, James Silas, played in the ABA and NBA and he has offered similar encouragement. James suited up for San Antonio Spurs and Cleveland Cavaliers, and the Spurs even retired his No. 13 jersey. James often tells Xavier to take advantage of every advancement and resource available if they help him feel better.
"My dad sees all this stuff and he's just like, 'Shit, I wish we had that when I played!'" Silas said. "And sometimes he points out, 'Well, I did it without that!' A lot of guys from that era are like that. I grew up around George Gervin and spent a lot of time with him. I've heard him say, 'Damn, I wish this stuff was available to us.' The biggest thing that he and my dad have stressed is that I should take advantage of all this stuff. They would've loved to have it and they don't want me to take it for granted."
It's worth noting that not every player who has tried acupuncture or dry-needling has seen results. Some players experimented with it and determined it's not for them.
For example, Toronto Raptors point guard Jeremy Lin and Philadelphia 76ers shooting guard JJ Redick told HoopsHype that they didn't continue the treatment because they weren't convinced of its efficacy.
"I have done dry needling a few times," Redick says, "but I was pretty indifferent toward it."
"I barely use it," Lin said. "I'm probably not the best guy to ask."
Los Angeles Clippers guard Garrett Temple and veteran forward Trevor Booker had a similar experience. They were both encouraged to try acupuncture when they were playing for the Washington Wizards, since some members of the training staff were big believers in the treatment. Booker said that most of the players in Washington gave it a shot, calling it "a team thing." In fact, Silas was also on the 2013-14 Wizards squad and he said this is when he fell in love with dry-needling. However, Temple and Booker didn't see results and stopped undergoing sessions when they left Washington.
"I have tried it, only with my team trainer on the Wizards, though," Temple said. "We had a guy who came by before games and provided the [acupuncture treatment] in D.C. I honestly only did it a couple times; it didn't really have an effect on me."
"I tried it back in my Wizards days, but I couldn't really tell if it helped," Booker said. "They would stick about 10 needles in me and then I'd just sit around for about 10 minutes. They had a technique called 'surround the dragon,' where they would put the needles around the wounded area and then put one in the earlobe."
The Western Conference coach said that he has noticed more players using acupuncture and dry-needling than in the past.
"It has picked up in recent years," the coach said. "Each year, you hear something new that comes into play on the recovery circuit. For example, I remember Stephon Marbury took ballet one summer and then everybody was trying ballet and saying, 'Wow, ballet is the new thing! This will help advance your body since it's a non-basketball workout and it isn't hard on the knees and it'll make you limber!' Then, next thing you know, it's yoga. A ton of players got into yoga. Now, I've seen more guys getting into acupuncture and dry-needling. A few of the guys on our roster now have gotten into acupuncture. I've talked to them about it and they said they felt much better after doing a steady course of acupuncture. I know some people who swear by it."
With that said, the coach points out that players who are using acupuncture are typically doing other things to ensure that their body is healthy, such as getting massages, eating right, cooling down after workouts and going in the cold tub or doing cryotherapy.
"I can't tell you how many guys get through practice and then immediately go back to playing Xbox," the coach said. "I always tell guys to spend more time taking care of their body and that Call of Duty can wait, but unfortunately a lot of young guys don't figure this stuff out until it's too late. It's always great to see a younger player listening to an older player and implementing any of this stuff early before he absolutely has to do it, but it doesn't happen enough. That's unfortunate.
"Whenever a player puts time and money into their body, into recovery, it's a smart investment. The way I explain it to our players is if you had a machine that prints money, you'd obviously take good care of it, put the best stuff in it, do regular maintenance and do whatever you can to make sure that machine is always working and in tiptop condition, right? Well, players have a machine that prints money: it's their body. So they need to put the right things in their body food-wise, get check-ups – even when nothing seems wrong – for maintenance and treat their body like they'd treat that machine. The guys who get it, who know their body and what it needs to perform at a high level, they're the true professionals."
Article Source: NBA players trying acupuncture to relieve pain, maximize effectiveness By Alex Kennedy
---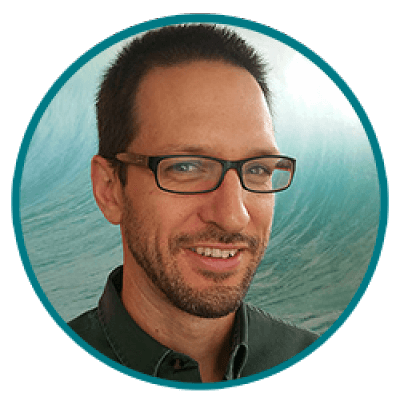 Garth Reynolds, MSTCM, L.Ac.
Licensed Acupuncturist and Clinical Herbalist | Schedule Your Appointment
Martial Arts Instructors with Bagua Internal Arts | Local & Online Classes Weekly
---
#AcupunctureforAthletes #AcupunctureBenefits #NaturalHealing #NaturalWellness #AthleteHealth #Athlete