Abstract
To evaluate the current evidence for effectiveness of acupuncture for posttraumatic stress disorder (PTSD) in the form of a systematic review, a systematic literature search was conducted in 23 electronic databases. Grey literature was also searched. The key search terms were "acupuncture" and "PTSD." No language restrictions were imposed. We included all randomized or prospective clinical trials that evaluated acupuncture and its variants against a waitlist, sham acupuncture, conventional therapy control for PTSD, or without control. Four randomized controlled trials (RCTs) and 2 uncontrolled clinical trials (UCTs) out of 136 articles in total were systematically reviewed. One high-quality RCT reported that acupuncture was superior to waitlist control and therapeutic effects of acupuncture and cognitive-behavioral therapy (CBT) were similar based on the effect sizes. One RCT showed no statistical difference between acupuncture and selective serotonin reuptake inhibitors (SSRIs). One RCT reported a favorable effect of acupoint stimulation plus CBT against CBT alone. A meta-analysis of acupuncture plus moxibustion versus SSRI favored acupuncture plus moxibustion in three outcomes. This systematic review and meta-analysis suggest that the evidence of effectiveness of acupuncture for PTSD is encouraging but not cogent. Further qualified trials are needed to confirm whether acupuncture is effective for PTSD.
Introduction
Posttraumatic stress disorder (PTSD) develops following a stressful event or situation of an exceptionally threatening or catastrophic nature, which is likely to cause pervasive distress. PTSD is classified as an anxiety disorder and is typically defined by the coexistence of 3 clusters of symptoms, namely, reexperiencing, marked avoidance, and hyperarousal. The prevalence rates of PTSD have been reported as 6–25%, and approximately 25–30% of people experiencing a traumatic event may go on to develop PTSD.
Current first-line PTSD therapies include trauma-focused cognitive behavioral therapy (CBT), stress inoculation training, and pharmacotherapies. Complementary and alternative medicine (CAM) interventions include a range of therapies that are not considered standard to the practice of medicine in the USA. CAM therapies are widely used by mental health consumers, including veterans, and numerous stakeholders have expressed strong interest in fostering the evidence base for these approaches in PTSD. In addition, approximately 21% of CAM users met diagnostic criteria for at least one problematic mental disorder, according to one study.
Acupuncture is commonly recognized worldwide as a mainstream CAM therapy. Acupuncture is the practice of inserting a needle or needles into certain points in the body, known as meridian acupuncture points, for therapeutic or preventive purposes. Numerous studies have shown that acupuncture is well tolerated by patients, safe, and cost effective compared to routine care.
Additionally, acupuncture is widely used in mental disorders such as anxiety disorders, dementia, eating disorders, schizophrenia, sleep disorders, and substance-related disorders. Electroacupuncture is effective in rat models of stress and thus might be a useful adjunct therapy in stress-related anxiety disorders. Acupuncture has positive effects in PTSD patients, although the evidence is still lacking as to its true efficacy for this condition .
Click Here to Read More Online
Authors: Young-Dae Kim, In Heo, Byung-Cheul Shin, Cindy Crawford, Hyung-Won Kang and Jung-Hwa Lim
Article: https://www.ncbi.nlm.nih.gov/pmc/articles/PMC3580897
---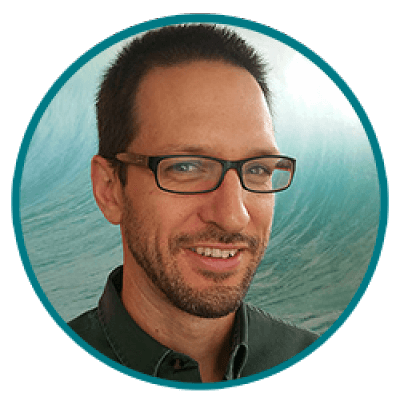 Garth Reynolds, MSTCM, L.Ac.
Licensed Acupuncturist and Clinical Herbalist | Schedule Your Appointment
Martial Arts Instructors with Bagua Internal Arts | Local & Online Classes Weekly
---
#Acupuncture #AcupunctureBenefits #PTSD #Anxiety #Stress