Chronic illness has reached epidemic proportions. Our modern medical system is ill-equipped and in some cases even counterproductive to the huge spike in chronic disease.
It used to be that infectious diseases and traumatic injuries were responsible foremost deaths. Today we have an epidemic of obesity, heart disease, metabolic syndrome and diabetes, autoimmune disease, cancer, inflammatory diseases, neurological dysfunction in the old and young such as Parkinson's and autism.
Even with huge advances in pharmaceuticals and surgery, the numbers of people with chronic disease just keeps increasing.
These diseases are not caused by pathogenic factors that can be found and killed. They are caused by long-term degradation of health which leads to the many forms of chronic disease.
Symptoms can also be chronic. If you have a recurring symptom that lasts more than 2 weeks it is considered a chronic ailment. Often the solution is prescription medication until it resolves on its own or to continue to take the medication indefinitely.
There are many factors that cause chronic conditions, not the least of which is stress, poor nutrition, and environmental toxicity. It has been proven in recent years that our environment has more to do with our expression of disease than our genes passed on to us by our parents.
Some common chronic ailments we see at the clinic include chronic cough, asthma, allergies, headaches, insomnia, anxiety, panic attacks, heart palpitation, difficulty breathing, joint pain, acid regurgitation, irregular bowels, irritable bowel syndrome, bloating and indigestion, back and neck pain, numbness and tingling, just to name a few.
Many of these elements have their root cause in the lifestyle and habits of regular lives. They often start out small but increase in regularity and severity until a small problem becomes a big problem and eventually becomes a chronic disease.
In Chinese medicine, we carefully interview our patients to find any dis-regulation in the body's health. Through treatment and lifestyle modification, we seek to bring the body back into health and balance. By finding the root cause of chronic ailments we work towards full resolution and not just masking symptoms.
A good example of how acupuncture helps regulate the body is in pathologies of 'reverse flow'. This includes anytime the body becomes chaotic and moves in different directions; these include headaches, dizziness, acid reflux, shortness of breath, panic attack, muscle tension, and other such symptoms. Acupuncture is effective for treating these kinds of disorders.
The body has its own intelligence and wants to move towards health. It just needs a bit of a nudge sometimes. The body is wired for survival and not necessarily for optimal health ignoring symptoms and ailments and carry on with the basic processes of survival. Through acupuncture and herbal medicine, we reset the nervous system and properly regulate organ and body function.
The treatment of chronic diseases has two main points of focus; one is treatment to assist the body to heal from the source of the injury/pain or disregulation. The other is removing the obstacles of health and implementing healthy habits, thereby preventing a recurrence in the condition and moving to more vibrant health.
Obstacles to health include poor eating and lifestyle habits, stress, trauma, and environmental toxicity. Through this 50-50 partnership of health providers and empowered patients can chronic illnesses be reduced and ultimately resolved.
---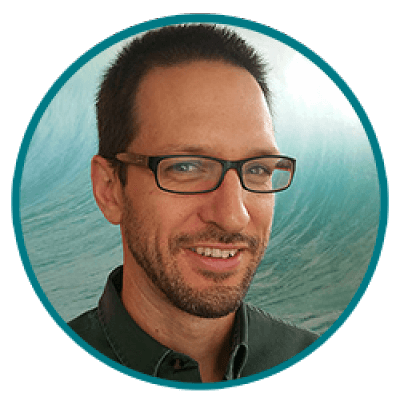 Garth Reynolds, MSTCM, L.Ac.
Licensed Acupuncturist and Clinical Herbalist | Schedule Your Acupuncture Appointment
Martial Arts Instructors with Bagua Internal Arts | Local & Online Classes Weekly
---
#Acupuncture #AcupunctureBenefits #AcupunctureWorks #ChronicDiseaseTreatment #ChronicPainRelief #NaturalPainRelief #HolisticWellness #AcupunctureLongmont