Brilliantly healthy or just "brr…"? Find out all you need to know about the natural health benefits of cold showers
You turn on the shower and step in, but ahh! Cold water!
The first five seconds aren't too fun. Neither are the next ten. But then…Your body starts to relax.
Your skin adapts, with millions of thermoreceptors turning on. The cold becomes… okay. Even pleasant.
You feel alive in this moment. Present. Calm.
But how can this be, when your body has been taught for so long to resist and run from the cold?
HEALTH BENEFITS OF COLD SHOWERS

Thousands of people from all over the world already commit to cold showers as part of their daily routines!
Discover the suprising health benefits of cold showers
Cold Showers for Anxiety, Depression & Stress
Regularly taking cold showers imposes a small amount of stress on your body, which leads to a process called hardening. This means that your nervous system gradually gets used to handling moderate levels of anxiety or stress.
The hardening process enhances your ability to keep a cool head, which may be helpful the next time you find yourself in a stressful situation.
Medical research has shown that cold showers (for 2-3 minutes at 20°C) once or twice daily can relieve depressive symptoms. The study concludes:
EXPOSURE TO COLD IS KNOWN TO ACTIVATE THE SYMPATHETIC NERVOUS SYSTEM AND INCREASE THE BLOOD LEVEL OF BETA-ENDORPHIN AND NORADRENALINE AND TO INCREASE SYNAPTIC RELEASE OF NORADRENALINE IN THE BRAIN.
Cold Showers for Alertness, Focus & Willpower
Cold showers wake your body up, inducing a higher state of alertness. The cold also stimulates you to take deeper breaths, which decreases the level of CO2 throughout the body and can help you concentrate.
So if you want to have more focus throughout the day, cold showers are a solid choice!
Cold Showers for Weight Loss
​Research has shown that cold water immersion increases metabolism.
If you're considering cold showers for weight loss, you'll be pleased to know that cold showers can stimulate the generation of brown fat — a healthy type of fat that gives you energy by burning calories.
Unlike white fat (which is linked with obesity and heart disease), brown fat is present from birth and can be found in places such as the chest or spine.
Though people who are seeking to lose some pounds should also pay attention to their diet and exercise regime, cold showers may be an effective "bonus" tool to encourage weight loss.
Increased willpower is another accumulative benefit of cold showers. It takes a strong mind to endure the cold for several minutes at a time.
By having a cold shower practice within your daily routine, you're strengthening your willpower and resilience, which may improve your ability to adapt to challenging moments.
Cold Showers for the Immune System
​
Scientific studies have found that cold shower benefits can include increasing the number of white blood cells in the body. These blood cells protect your body against infections and diseases.
Researchers believe that this process is related to an improved metabolic rate, which stimulates the immune response.
Participants with severe health comorbidities who took cold showers for 30 days reported a 29% decrease in sickness absence.
Furthermore, the UK's Thrombosis Research Institute found that people who took cold showers daily increased their number of white blood cells, compared with those who took hot showers.
Cold Showers for Acne
​
Cold showers are known to aid circulation, but what about the surface of the skin? Are there any positive effects possible here? Well, it's good news!
Licenced cosmetologist, Sophia Knapp, says that — in terms of acne — hot water "may trigger your skin into producing even more."
And for conditions such as rosacea, which reddens the skin, hot showers can cause further skin irritation.
Cold water, on the other hand, may be beneficial to help with regulating skin serum levels and reducing skin dryness.
Article Source: https://www.wimhofmethod.com/benefits-of-cold-showers
Written by Declan Davey (Wim Hoff Health Copywriter)
---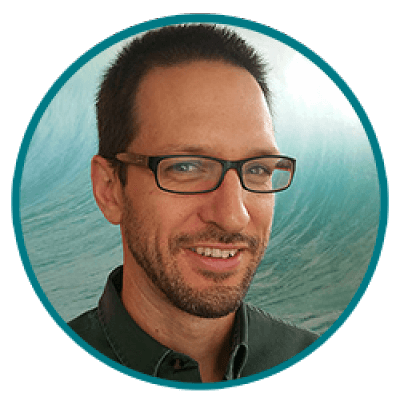 Garth Reynolds, MSTCM, L.Ac.
Licensed Acupuncturist and Clinical Herbalist | Schedule Your Appointment
Martial Arts Instructors with Bagua Internal Arts | Local & Online Classes Weekly
---
#Hydrotherapy #ColdShowers #HealthBenefits #NaturalWellness #WhimHoff #NaturalHealthBoost #Wellness