Stay healthy with the natural preventive properties of full spectrum infrared sauna technology, which aids in cell health and overall immunity. Infrared therapy stimulates the circulatory system, causing the heart to beat more vigorously and blood vessels to dilate, which help cleanse the circulatory system and more fully oxygenate the body's cells. Better blood circulation means more toxins flow from the cellular level to the skin's surface to improve cell health and strengthen the immune system.
Raising core body temperature is key. Although infrared saunas heat you up differently than a fever, the increased body temperature provides the same benefits, including white blood cell and T-cell production to ward off viruses.
An Austrian study of 25 healthy subjects who regularly used saunas found they had significantly fewer episodes of common colds than those who did not. This benefit becomes more significant, especially after 14 weeks of consecutive sauna use. To fully experience the immune-strengthening benefits of a sauna, it's recommended to use it at least twice a week throughout the year.
Near Infrared for Immunity & Cell Health
Our research-backed near infrared heating technology can strengthen the immune system. In fact, a NASA study showed this same near infrared therapy, delivered by LEDs deep into body tissue, can quadruple cell health and tissue growth.
Several studies have shown that LEDs (like those found in our mPulse saunas) stimulate white blood cell production and collagen growth by increasing energy at the cellular level.
A study done at the Medical College of Wisconsin demonstrated that LED-produced near infrared (NIR) helps promote cell health and regeneration. The LEDs in our Solocarbon 3-in-1® heaters produce infrared in this same range.
What is the Difference Between Near and Far Infrared?

To begin with, infrared heat is the invisible part of the sun's spectrum, which has the ability to gently and comfortably penetrate human tissue to produce a host of health benefits like boosting your immune system. Naturally occurring from the sun, it is the basis for all infrared saunas. Infrared light also comes in several forms. Each form offers unique wellness perks that together provide a holistic approach to better mind and body. Learn about how near infrared differs from far infrared, and how each benefit you.
Near Infrared
Near infrared technology used in Infrared Saunas is similar to the infrared used in cosmetic and healing devices. The LED technology we use allows our heaters to produce consistent near infrared without extreme heat or light, making it a safe option for near infrared use. Near infrared waves have a shorter frequency range and penetrate the epidermis layer of the skin. This is how near-infrared is able to impact your body at the cellular level, encouraging tissue growth, speeding up muscle recovery and strengthening your immune system.
Far Infrared
Because far infrared sauna therapy heats the body directly rather than simply warming the air, it raises the core body temperature and produces a deep, detoxifying sweat at the cellular level, where most toxins reside. Your sweat then pushes out the toxins, cleansing your body and rejuvenating your skin. Far infrared also aids in blood pressure reduction and weight loss, along with a wide range of other health benefits
Article Source: https://www.sunlighten.com/infrared-sauna-health-benefits/immunity/
---
Learn More About Our Infrared Sauna
Visit: https://circleofhealthlongmont.com/therapy/infrared-sauna.php
Schedule Your Sauna Session Online: http://bit.ly/schedulecoh
Ambassador Program
If you are a holistic healthcare provider interested in partnering to provide Infrared Sauna therapy for your clients, Contact Us to find out about our Ambassador Program
---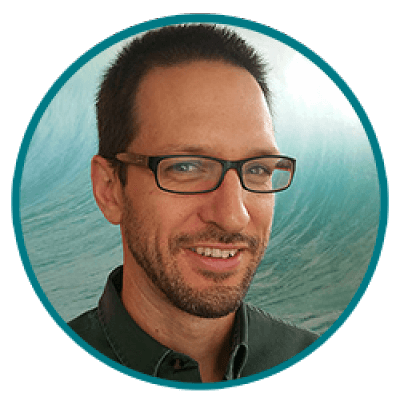 Garth Reynolds, MSTCM, L.Ac.
Licensed Acupuncturist and Clinical Herbalist | Schedule Your Appointment
Martial Arts Instructors with Bagua Internal Arts | Local & Online Classes Weekly
---
#InfraredSauna #3n1Sauna #InfraredSaunaNearMe #SaunaBenefits #InfraredSaunaBenefits