Dr. Kimberly Glow of Symptoms To Soulutions is a board-certified physician who practices Functional Medicine & Integrative Healthcare at Circle of Health.
Dr. Glow has recently published her first book & we're excited to share her with you!
Alchemize Your Divorce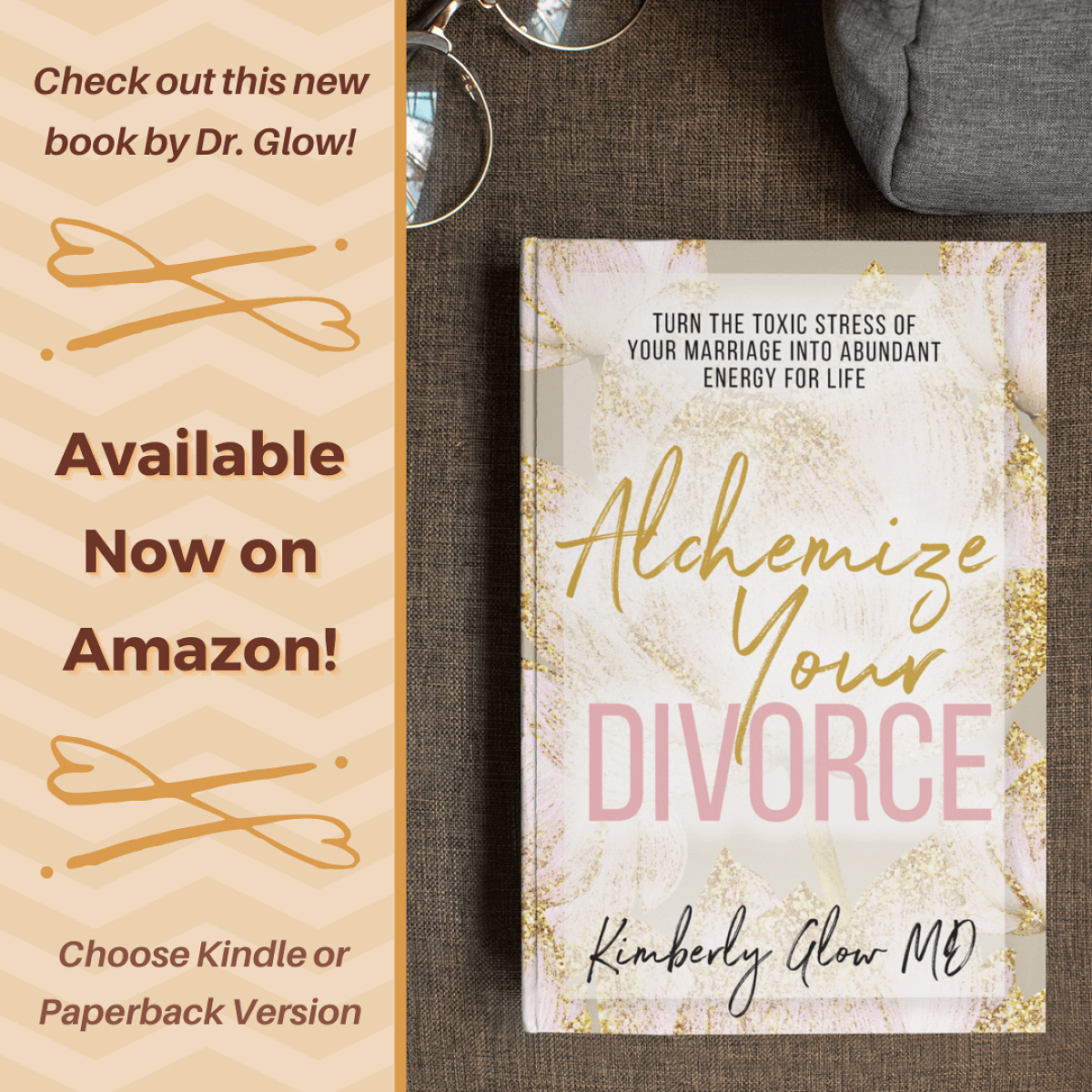 "Alchemize Your Divorce: Turn the Toxic Stress of Your Marriage Into Abundant Energy for Life" is available on Amazon as a Kindle e-book or paperback.
Has your toxic marriage left you feeling exhausted, out of shape and depressed?
Did you know that staying in an unhealthy relationship could have serious health consequences?
It's true! Not getting divorced…could kill you!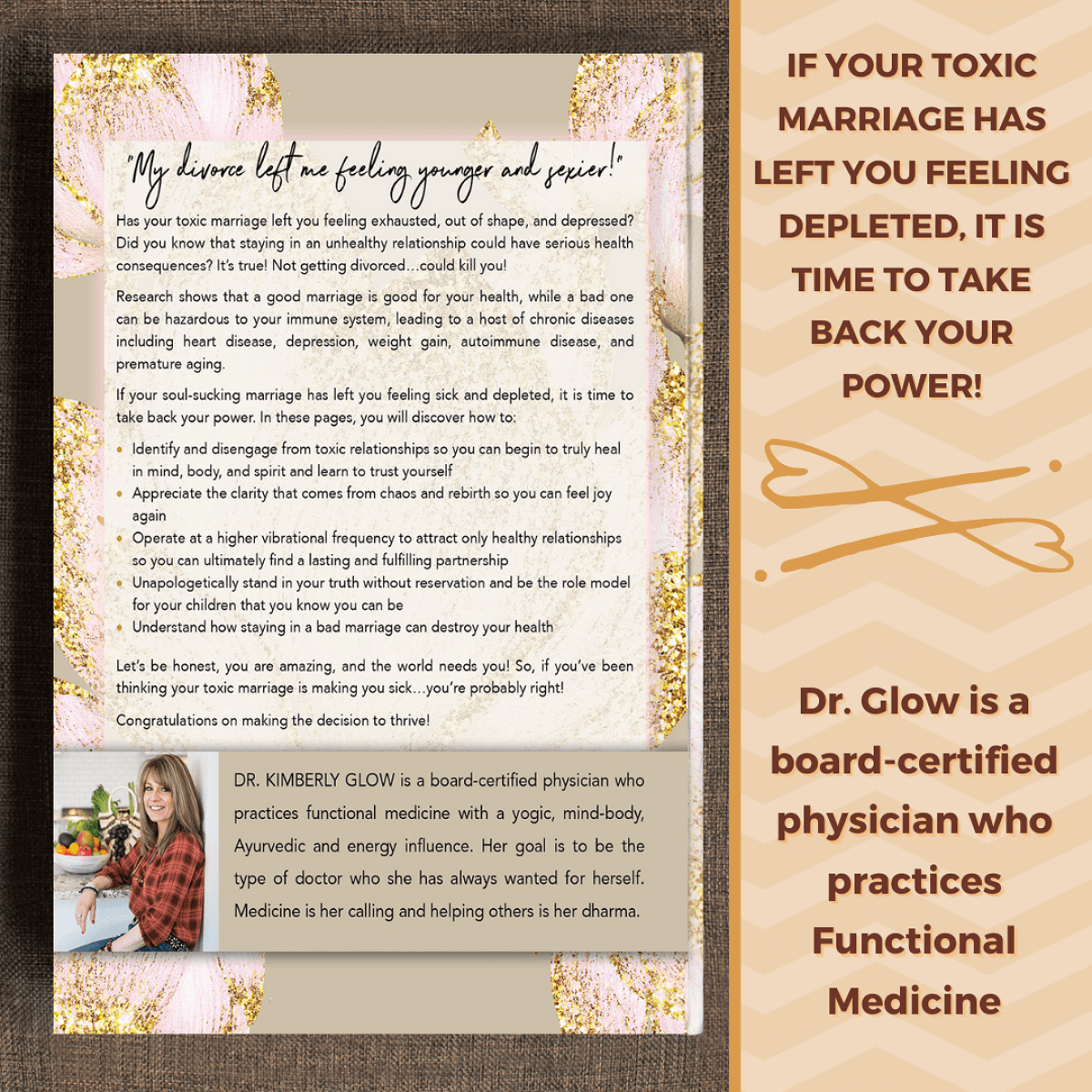 Research shows that a good marriage is good for your health, while a bad one can be hazardous to your immune system, leading to a host of chronic diseases including heart disease, depression, weight gain, autoimmune disease, and premature aging.
If your soul-sucking marriage has left you feeling sick and depleted, it is time to take back your power.
Let's be honest, you are amazing and the world need you! So, if you've been thinking that your toxic marriage is making your sick…you're probably right.
Purchase Online or Learn More
Visit Amazon to Purchase | Visit Alchemize Your Divorce Website
To Learn More about Dr. Glow visit her website: www.SymptomsToSoulutions.com
#AlchemizeYourDivorce #toxicmarriage #divorce #divorcealchemy #divorcerecovery #divorceadvice #divorceadviceforwomen #womensupportingwomen #recoveringnarcissisticabuse #narcissisticabusesurvivor #toxicmarriagesurvivor