Depression is one of the most destructive diseases afflicting the modern world. Depression unravels relationships, undermines goals, and diminishes our outlook on life. After all, one of depression's defining traits is the inability to derive pleasure. Depression, while not an entirely understood disease, has a number of symptoms that may be treated with regular infrared sauna use.
How Infrared Saunas Can Help With Depression
Our generation has a better understanding of depression, and experts have identified dopamine, norepinephrine, and serotonin as the neurochemicals that give us a sense of contentment, optimism, and the ability to experience happiness. Infrared saunas have been shown to optimize the production and reception of these natural antidepressants. The infrared light produced by an infrared sauna may penetrate several inches below the surface of the skin. This warming effect encourages the production of serotonin, oxytocin, dopamine, and norepinephrine. During periods of depression, individuals will often experience nervous tension and persistent agitation, making it difficult to truly experience a relaxed, zen-like state. Infrared saunas stimulate endorphin and oxytocin release. These are the chemicals we most often associate with peace and contentment.
Science Backs Using Infrared Saunas For Depression
A 2005 study out of Psychosomatic Medicine examined a group of 28 mildly depressed patients with appetite loss and subjective symptoms. Half of the patients were treated with infrared sauna therapy once a day for four weeks, while the other half were given bed rest for four weeks. The group that received infrared sauna therapy for depression showed statistically significant improvements in somatic complaints, hunger, and relaxation in comparison to the control group.
Tips for the Best Sauna Experience
1. STRETCH BEFORE ENTERING THE SAUNA.
Stretching wakes up your body, gets your blood pumping, and increases your flexibility, and these preparations will ensure that your mind, body, and health will see the greatest results after your infrared sauna session.
2. HYDRATE YOUR BODY.
They say you should drink at least eight 8-ounce glasses of water each day, and they're not wrong! Keeping your body hydrated guarantees that you'll have the stamina to enjoy an entire session of healthy heat in an infrared sauna.
3. FIND THE RIGHT SETTINGS.
Not everyone has the same body, so not everyone should have the same settings when it comes to their infrared sauna experience. If you're looking to truly relax, then you may want to adjust the chromotherapy lighting to our cool blue, turn the heat to a lower temperature, and play some calming tunes. But, if you're someone who wants to use the infrared sauna to feel energized, then perhaps a radiant orange, higher temperature, and an inspiring music selection is the way to go.
4. TAKE ADVANTAGE OF THE BENCH.
Our infrared saunas come equipped with a comfortable bench that's stationed at just the right height, so use it! The bench gives you somewhere to put your feet up to relax, sit calmly if you want to meditate, or provides an area for you to do that stretching we talked about earlier.
Article Source: https://www.goodhealthsaunas.com/health-benefits/depression/
---
Learn More About Our Infrared Sauna
Visit: https://circleofhealthlongmont.com/therapy/infrared-sauna.php
Schedule Your Sauna Session Online: http://bit.ly/schedulecoh
Ambassador Program
If you are a holistic healthcare provider interested in partnering to provide Infrared Sauna therapy for your clients, Contact Us to find out about our Ambassador Program
---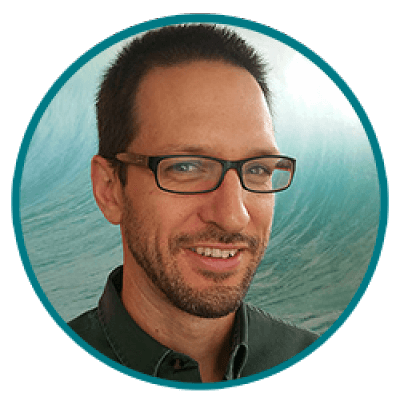 Garth Reynolds, MSTCM, L.Ac.
Licensed Acupuncturist and Clinical Herbalist | Schedule Your Appointment
Martial Arts Instructors with Bagua Internal Arts | Local & Online Classes Weekly
---
#InfraredSauna #InfraredSaunaBenefits #SaunaTherapy #SaunaBenefits #SaunaHealing #InfraredSaunaHealing #Depression #NaturalDepressionTreatment